LCR Embedded Systems is pleased to announce the availability of its flexible, modular, highly customizable 6-Slot VPX development chassis for 3U VPX cards. The enclosure is 5U in height and suitable for benchtop or rackmount use, with 6 slots (5 payload and 1 switch), and two 2-slot PICMG 2.11 power supplies, and can cool up to 70W/slot with front-to-back forced-air cooling.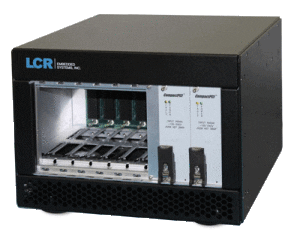 The OpenVPX enclosure can feature either a 3U VITA 48.1 or IEEE 1101.10 card cage with a variety of backplane profiles and other customization options available upon request.
Contact us to get more information on this development enclosure.