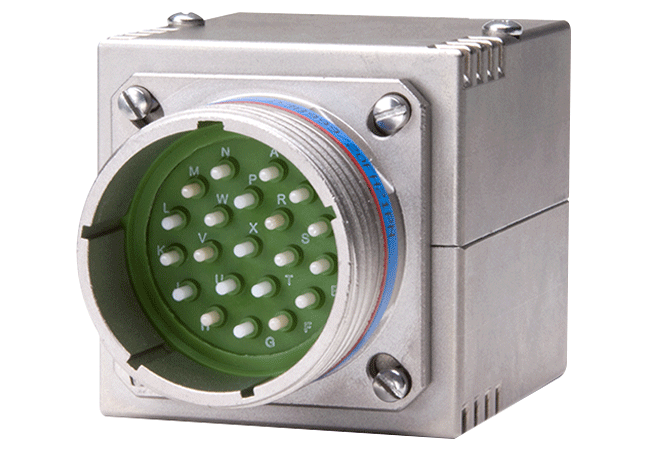 Moog Protokraft Matrix series octal port (16x fiber) optical fiber transceivers consist of 16x optoelectronic transmitter or receiver functions integrated into a bulkhead mounted MIL-DTL-38999, series III receptacle connector.
The electrical interface to the Matrix series octal port optical fiber transceivers is a controlled impedance Samtec® connector enabling interface to a ribbon coax cable or flexible printed circuit assembly.
Though lightweight and small (51 x 51 x 53 mm), the electro-optical conversion of 80 GB of data is possible in the most rugged environments.